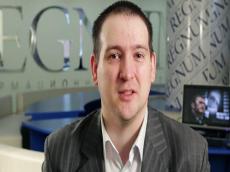 By Azernews
By Rashid Shirinov
Many people hope for a major breakthrough in the Armenia-Azerbaijan Nagorno-Karabakh conflict resolution in 2017, but the situation around the conflict has not improved yet, Mikhail Neyzhmakov, a political expert, told Trend on January 10.
Neyzhmakov, who heads the International Policy Analysis Center at the Moscow-based Institute for Globalization and Social Movements, said it is obvious that Armenia will not take serious actions before the parliamentary election in April and completion of reshuffles in government bodies.
The expert is sure that the current situation will not change at least until the second half of 2017.
Neyzhmakov further added that U.S. President-elect Donald Trump is likely to show interest in South Caucasus, visit Baku and Yerevan and even touch upon the Nagorno-Karabakh issue in his statements in 2017.
Azerbaijan and Armenia for over two decades have been locked in conflict, which emerged over Armenian territorial claims. Since the 1990s war, Armenian armed forces have occupied over 20 percent of Azerbaijan's internationally recognized territory, including Nagorno-Karabakh and seven adjacent regions. The UN Security Council has adopted four resolutions on Armenian withdrawal, but they have not been enforced to this day.
While the OSCE Minsk Group acts as the only mediator in resolution of the conflict, it failed to make any move to achieve a breakthrough in the peace process so far.
After the meetings of Azerbaijani and Armenian presidents in Vienna and St. Petersburg in May and June 2016 respectively to discuss the long-lasting Nagorno-Karabakh conflict, the negotiation process came into stagnation. Armenia, a party to the negotiation process, shows reluctance, thus tremendously hampering the peace process.