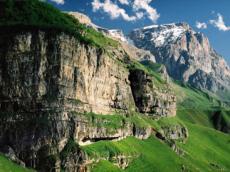 For each of us, the native land is a fairy tale that was "read" when we were a child and that will always be with us. Our Native land, our Azerbaijan .
We offer our readers to familiar with the beautiful landscape photos taken in the regions of Azerbaijan- Shamakhi, Lahic, Gusar, Khizi, Altiagaj, Gobustan, Gabala, Masalli, Baku ... by professional and amateur photographers.  
The official SkyscraperCity Azerbaijan Facebook page presented the photos.
/Today.Az/