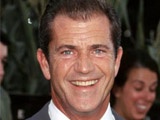 Mel Gibson has revealed that public humiliation in recent years has helped him become stronger, Showbiz Spy reports.
The film star, who has battled with alcohol and a recent divorce, claimed to have learned from his mistakes.
"You ask anybody what their number one fear is and it's public humiliation. Multiply that on a global scale and that's what I've been through. It changes you and makes you one tough motherf**ker," he said.
The actor, who is currently planning a new historical film, also said that he has now become more philosophical.
"What doesn't kill you makes you stronger. It's really that simple. You can't do anything but live in the moment and leave the future in the hands of providence and don't regret the past too much. Maybe just take a lesson from it," he added.
"Life is life and one has experiences that are painful and some that are very pleasant. One has reward and sacrifice and more reward and disappointment and joy and happiness, and it's always going to be the same."
The 54-year-old has empathised with Tiger Wood's recent personal problems.
/Digital Spy/