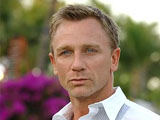 That was quick: just a day after Robert Downey Jr left the leading man saddle on Western/sci-fi mashup Cowboys And Aliens, it looks like DreamWorks and director Jon Favreau are already trying to lock down a replacement in the shape of Daniel Craig.
According to report from the Collider team (later confirmed by Variety), Craig is hammering out a deal to star as Jake Johnson, the stetson wearing hero who battles Apache Indians but soon forges an alliance with them when invading extraterrestrials decide to try to enslave humanity.
While Craig is nowhere near signed yet, it's definitely an enticing prospect to consider Jon Favreau and James Bond working together.
/Empire Online/