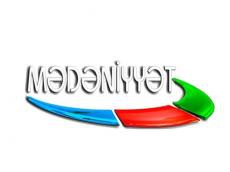 By Azernews
By Amina Nazarli
The competition "Literary Horizons", organized by the M?d?niyy?t TV channel and the Writers' Union, starts in Azerbaijan.
Director of the channel Ramil Gasimov said that the main goal of the project is the development of modern and propaganda of classical poetry, identification of talented poets and writers and propaganda of literary creativity among the general public.
"The state pays much attention to the development of culture and the preservation of the national heritage, our achievements are adequately represented and promoted in the world," he said.
The works will be accepted on four themes - "Patriotism", "Flag of Azerbaijan", "Native Baku" and "National Solidarity".
The best patriotic poems will also be used to create musical compositions of contemporary composers and be presented on the M?d?niyy?t TV. Winners (from first to third place) will be awarded with cash prizes.
To participate in the contest, it is necessary to send the works (printed in Word) to the M?d?niyy?t TV channel, e-mail address medeniyyet@aztv.az and the Writers' Union of Azerbaijan. Acceptance of applications will be carried out until September 10.
Phones for inquiries:
(012) 408 14 58
(012) 492 14 58
(050) 492 14 58
Information support of the contest - Azernews.az, Trend.az, Day.az, and Milli.az