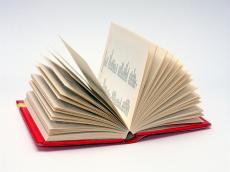 By Azernews
By Laman Ismayilova
YARAT Contemporary Art Space invites everyone to join Reading Club on June 14.
The next meeting will be hosted by two talented writers Aysel Omarova and Huseynaga Aslanov. The texts that will be read all follow the theme of unrequited love and unspoken feelings.
All stories will be presented in Azerbaijani language.
Aysel Omarova has graduated from high school 229 named after Kovalev in Nizami district. She is currently a senior student at Azerbaijani State University of Economics. Aysel has published her first book of short stories called "Aysel'd magical world"at the age of 7 with the support of her parents. Aysel writes both poetry and prose and her texts were published extensively in social media over the last 3 years.
Huseynaga Aslanov is a student of Azerbaijani State University of Culture and Art, where he studies acting. He holds the first award of the International Art Olimpia 2017 Festival. Aslanov has appeared in classical play e.g. "Romeo and Juliette" by William Shakespeare and multiple interpretation of Mirza Fatali Akhundov's plays. In 2010, Aslanov stated writing poetry and 5 years later his first play called Bloody justice was released. The young writer is often engaged in reading events as a professional reciter. He is also a violin player and is a involved as a second violin in the Avangarde string quartet.
For more information, please contact:
+99412 505 1414
The event starts at 19:00. Admission is free.
YARAT is a not-for-profit organization dedicated to nurturing an understanding of contemporary art in Azerbaijan and to creating a platform for Azerbaijani art, both nationally and internationally. Based in Baku, YARAT (meaning CREATE in Azerbaijani) was founded by Aida Mahmudova in 2011.
It realizes its mission through an on-going program of exhibitions, education events and festivals. YARAT facilitates exchange between local and international artistic networks including foundations, galleries and museums.