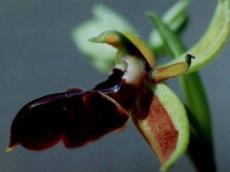 By AzerNews

Moscow House of Nationalities is set to host an exhibition by Azerbaijani artists and craftsmen called "Khari bulbul, a flower of peace and love."
The exhibition organized by the Federal National Cultural Autonomy of Azerbaijanis in Russia will be held on August 15-18 as part of celebrations of the 15th anniversary of the organization.
The exhibition will feature the works of Ilham Gurbanov and Gudrat Gurbanov, Abbas Kazimov, Asgar Mammadov, Rauf Mammadov, Yuran Mammadov and Gyunel Yuran.
Some cooperation agreements would be signed during the event between the organization and Moscow House of Nationalities. Meanwhile, some musical performances would be held during the exhibition.
Khari Bulbul flower is a real miracle that is often associated with Azerbaijani town of Shusha. There are many legendary accounts of the flower. According to one of the most beautiful legend, there was a time when birds, flowers and shrubs loved each other like human being.
There was a nightingale in those days that was in love with a rose. He sang day and night about his love to the flower. The rose loved back, and the news of their love flew everywhere. But the thorn of the rose hated this love. It tried to separate the lovers. To this end, it started to sing love songs to the flower. Nevertheless, lack of the rose's attention enraged it. So the thorn ate one petal of the flower.
The nightingale saw that his favorite flower was to die. He started to moan. All the roses and flowers began to cry and beg for mercy. They were ready to sacrifice themselves for the love of the nightingale and the rose. However, their prayers were not heard, and the rose, the nightingale and the thorn turned into Khari bulbul, a flower with three petals.
Now, every spring the nightingale, delighted with the devotion of field flowers flies to all them. It does not sing but groans and the thorn shamefully buries its head in petals, losing the ability to see the beauty and light of the world forever.