Azerbaijani President Ilham Aliyev confirmed the composition of the Azerbaijan-Italy intergovernmental commission for economic, technical and cultural cooperation.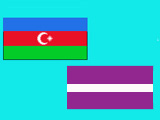 President's press service told the APA Economic development minister Heydar Babayev was appointed co-chair of the intergovernmental commission. The commission is also composed as follows:
Deputy Foreign Minister Khalaf Khalafov, first deputy Finance Minister Ilgar Fatizadeh, deputy Industry and Energy Minister Gulmammad Javadov, deputy Transport Minister Musa Panahov, deputy Culture and Tourism Minister Sevda Mammadaliyeva, deputy Education Minister Elmar Gasimov, deputy minister of Communication and Information Technologies Iltimas Mammadov, first deputy chairman of State Customs Committee Safar Mehdiyev and member of Managing Staff of National Bank, director general Rufet Aslanli.