South Korea said it would want to invest in Azerbaijan, mainly in its energy and transport infrastructure, communications and the IT sector, construction and agriculture.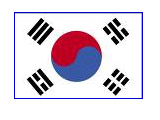 More than 60 South Korean businessmen led by Deputy Minister of Trade, Industry and Energy Lee Won-gul arrived for an Azerbaijani-Korean business forum that opened in Baku on Monday.
"Bilateral economic cooperation has good prospects, given the high level of South Korean technology and natural riches of Azerbaijan," Lee said.
He said the South Korean government and business community intended to "actively participate in the development of Azerbaijan" and were ready to "share experience to make an economic breakthrough."
The South Korean official believes it will be necessary to create a legal framework for full-fledged cooperation. To this end, the parties are drafting agreements that will encourage and protect investments and help to avoid double taxation.
The first meeting of the committee on energy resource cooperation will be held during the forum to discuss concrete aspects of South Korean companies' participation in the development of new oil and gas fields in Azerbaijan.
The Korean National Oil Corporation (KNOC) has shown an interest in the development of the Inam field in the southern Caspian, which is believed to contain 100 million tonnes of oil.
Azerbaijan' state-owned oil and gas company has a 50-percernt stake in this two billion U.S. dollar project and can share part of its stake with Korean partners. British Petroleum and Shell each has a 25-percent stake in the project.
/Itar-Tass/