20 families are going to sue Bp Company taking as base violation of their rights in the territory of Azerbaijan's Hajigabul region Ranjbar village Baku-Supsa Pipeline passes.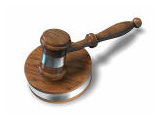 Attorney Irada Javadova will defend the rights of the people having rights in property to lands.
Labour Rights Defense League has informed APA about it that in 2003 those people were forced to sign contract with bp-Azerbaijan Company.
Though the people addressed to relevant state organs, Bp Company for several times, but their problem has not been solved.
BP-Azerbaijan company press service leader Tamam Bayatli has told APA that they have not any concrete complaint. "But when BP Company started construction of Baku-Supsa pipeline those lands were in the balance of the state."