The Bahamian court is to decide on Czech-born financier Viktor Kozeny's possible extradition to the USA on May 19, Kozeny's Bahamian defence counsel Philip Davis said.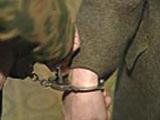 According to Czech News Agancy, originally, the judge was to issue the verdict on May 5, but she told the plaintiff and the defence shortly before that she has postponed the step by two weeks, Davis said.
The original information from the police sources that the final court session, scheduled for May 5, had been adjourned due to Kozeny's illness has not been confirmed.
According to well-informed sources in Nassau, judge Carolita Bethel is known for often postponing court sessions and verdicts.
This has also been the case of Kozeny's proceedings. Since last October, when Bethel started to discuss Kozeny's release from custody on bail, and since February, when she started to deal with his possible extradition, she has adjourned the proceedings ten times at least.
The USA has charged Kozeny, an Irish financier of Czech origin, of corruption in Azerbaijan. He has spent eight months in the Bahamian custody in the notorious Fox Hill prison.
If the judge nodded to his extradition and if the Bahamian Foreign Minister Fred Mitchell extradited him to the USA, he would face up to several dozens of years in prison.
If the court did not give the green light to Kozeny's extradition, he should be released from prison, according to a previous statement of the Bahamian Prosecutor Francis Cumberbatch.
Whatever the decision, it will most probably be appealed, which would considerably delay the definitive verdict.
Kozeny, a former Czech citizen, entered the world of finances within the Czechoslovak coupon privatisation project in the early 1990s.
In the USA, he has been charged with corruption during the Azeri oil industry privatisation, money laundering and conspiracy. To bribe Azeri officials, he allegedly used money from U.S. investors, which is at variance with U.S. law.