The bill "On Banks" is expected to the discussed by the standing committee for economic policy of Milli Majlis next week.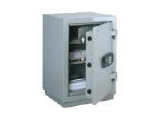 APA was informed about it by the committee's vice-chair Azer Amiraslanov.
Mr.Amiraslanov said that additions and changes to the bill were prepared by the National Bank of Azerbaijan and also noted that he is uninformed about those additions and changes because the bill ha snot been presented to the committee yet.