Last year over 620 intellectual property objects and about 60 contracts on 110 objects passed the state registration in Azerbaijan, certificates were presented to more than 150 copyright owners and electron base for protection of musical compositions and folklore samples abroad was expanded up to 5 thousand.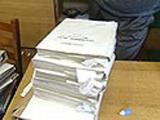 As APA reports, more than AZM 220 million of honorariums on collective management of property rights under the state assistance were collected. The number of authors receiving honorariums exceeded 2.9 thousand.
Methodical framework determining rate of law violations and monitoring the market was created under anti-piracy and right violation-preventive measures, sale of revealed piracy products was prohibited and relevant measures were taken.