AtaGida, a newly-established AtaHolding company, will start its activity with establishing a macaroni factory in Khachmaz region this year.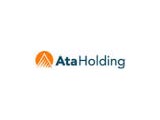 As APA was informed from the Holding, the factory will be constructed in cooperation with the Di Martino Company of Italy.
The project is worth $7.2m; $3.4m of it will be credits by the SACE Company of Italy (6.25% per annum), and the rest part will be allocated by the founders and National Entrepreneurship Support Fund (NESF). According to the project, the enterprise will produce 11 thousand tons of product every year and 50% of production will be exported through the sales network of Italian partners. An agreement providing that equipment for the factory will be bought by the Schaller Company of Austria was reached as well.
Besides, AtaAgro, another newly-established AtaHolding company, intends to start activity on the basis of international cooperation. The FruTash Company of Turkey which is the partner of the Italian Zanzi Company offered to implement two projects (intensive gardening and potato seed farming projects) in Azerbaijan within the framework of joint cooperation. Both projects are already planned with the AtaAgro Company. Experts of AtaHolding intend to visit Turkey and Italy this month to discuss details of the projects and issues on building of the joint venture in Azerbaijan. The main key objective of the projects is to create new Azeri brands in gardening industry and export them to the markets of Russia, Middle East, Europe and Japan.
/BakuTODAY/