The AZAL State Concern will receive the third aircraft in March-April this year.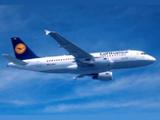 In June AZAL will receive the fourth airliner within the contract.
The first ?-319 AZAL obtained in September 2005. The agreement on acquiring these airplanes from the Airbus Industries was signed during the visit of the Azerbaijani President Ilham Aliyev to Germany. The cost of the project is about 136 million euro, AZAL told Trend.