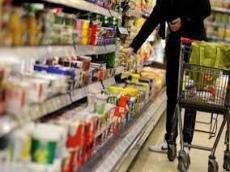 By Azernews
In January-February of this year, the value of sold and serviced goods providing to meet the needs of consumers increased by 4.5 percent compared to the corresponding period of last year and amounted to AZN10.2bn ($6.00bn), Azernews reports, citing the State Statistical Committee.
According to the information received from the Committee, the value of goods and services provided by the non-state sector economic entities increased by 4.2 percent compared to January-
February 2022 and was equal to AZN9.8bn ($5.8bn), 46.4 percent of which was formed thanks to the activities of individual entrepreneurs.
It is of note that during the reporting period, an average amount spent by a consumer has been AZN503.2 ($296) per month or AZN79.4 ($46.7) more in nominal terms compared to the same period in 2022.