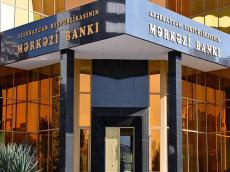 By Azernews
Qabil Ashirov
The Azerbaijani Banks Association (ABA) has set up a working group for the formation and improvement of a special approach to disabled persons, taking into account the recommendation of the Central Bank of Azerbaijan (CBA), Azernews reports, citing CBA.
The main goal of the working group, in which all banks are represented, is to improve the services provided to consumers of this category and prevent discrimination in all cases.
"Regular meetings are held between the Central Bank, the Association, and the working group on this issue, and joint discussions are held on the adoption of all necessary measures to prevent discrimination against persons with disabilities, as well as to improve the services available to them," CBA noted.
The Central Bank, as the financial regulatory body of the country, constantly pays attention to ensuring unimpeded access to financial services for persons with disabilities, which is a socially sensitive group of the population.