A meeting of the representatives of the railway offices of Azerbaijan, Kazakhstan and Georgia will be held in Baku on January 12-13 for the purpose of determination of the main operator of the container train exploitation project by means of the Poti-Baku-Aktau-Almati route.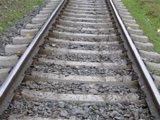 According to the information given to APA from the press-service of the Azerbaijan State Railway Office (ASRO), in the meeting the Azerbaijani side intends to advance a proposal on election of ASRO the main operator of the project.
At the same time, the proposals on new countries' joining the project are also to be discussed in the meeting. It should be noted that Bulgaria and China have already appealed to the member-countries for joining this system.