Though Azerbaijan declined credits of the International Monetary Fund (IMF), it is possible that the Fund will participate in funding of some projects in the country.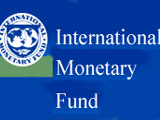 According to the director of the Finance and credit policy department of the Cabinet of Ministers Ogtay Hagverdiyev, IMF will give consultations concerning some issues and allocate grant assistances to Azerbaijan by the next year.
IMF has allocated more than $ 400 million of credits for Azerbaijan so far. These credits were mainly directed to realization of structural reforms: "Those credits put in reserve of the National Bank were not used. These funds were directed mainly to cover budget deficit and strengthening of manat during the past period," said Hagverdiev.
APA