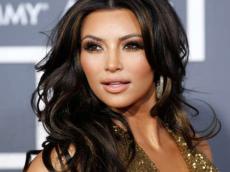 By Mushvig Mehdiyev
Ongoing political disputes and shifts in Armenia are slowly changing the nature of state politics, especially since the opposition has been increasingly dissociated itself from government.
President Serzh Sargsyan who managed to claim victory over his political foe, Gagik Tsarukyan, by relying heavily on the support of his tight political circle continues to cling on to power.
Tsarukyan who saw his political ambitions thwarted by Sargsyan, has faced increased pressure by government official, as his businesses have been targeted and his interests in Armenia have been damaged.
With Tsarukyan said to be withdrawing from politics following his political defeat in February has essentially left the door open to the Republican Armenia party. With no opposition to really speak of, Sargsyan's faction has been left the "sole owner" of parliament.
Tsarukyan decided to become the honorary leader of the Prosperous Armenia Party, decidedly leaving politics behind.
The PAP decided to elect a new chairman following Tsarukyan's resignation.
Zoghovurd, a local newspaper, wrote in a report that one particular legislator, Levon Martirosyan voiced an interesting proposal as to who should now lead the PAP.
"I know a lady who can lead the Prosperous Armenia party. She has all the qualities required. This brilliant lady is Kim Kardashan," Martirosyan noted, quickly adding that Kardashyan could be a better candidate to run the party.
Martirosyan said the opposition party needs to talk to Kardashyan and convince her to fill Tsarukyan's now empty shoes.
"I'm not joking and I'm very serious on this issue. If Kardashian is elected as the Prosperous Armenia's leader, I will resign from the Republican party and join her party," he said.
Kim Kardasian is an Armenian-cum porno star living in the U.S., who is married to a prominent American rapper Kanye West.
Should Kardashian come to play a role in Armenia's politics, it is easily to imagine how very disillusioned the opposition will feel in relation to the credibility of Armenia.
In any case the phantasmagorical proposal is actually very telling of Armenia's political unravelling.