"Military doctrine of Azerbaijan will be adopted next year. The State Commission is about to complete the document," Parliament's Permanent Commission on Security and Defense issues Ziyafet Askerov told journalists.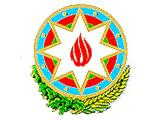 The head of the Commission said that the doctrine will be discussed in the Parliament's spring session and adopted. Ziyafet Askerov said they are working on conformation of Azerbaijani military system to NATO standards. He said that Azerbaijan is gradually fulfilling the NATO commitments; therefore there is no problem in Azerbaijan-NATO relations.
"One of the officials in the Defense Ministry will be a civilian in connection with the integration of Azerbaijan's defense sphere to NATO system," he said, APA reported.