Your Corner" is exactly what you think it is - your stories, pictures, art, and pretty much everything else you can share with the rest.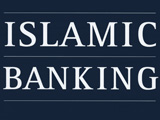 This "Your Corner" post features an interesting article from one of our readers, Rauf Mammadov. For those of you who are into banking, read below, as Mammadov talks about the Islamic Banking.


"Clash of the Titans"
No, this article is not about Louis Leterrier's movie or about the battle at the top. I will talk about a rather silent clash of the financial systems – conventional vs. Islamic one. Seeds of today's battle were sowed three and a half decades ago when the word's first Islamic commercial bank – the Dubai Islamic Bank, was started in the then small and quiet town of Dubai.
Today, as the Islamic banking industry players are gearing towards a major leap in the battle against their conventional cousins, they have got a much needed boost and a window of opportunity in a form of a financial crisis. Dr. Minsky – Nobel prize-winning economist, once argued that "the modern finance was far from the stabilizing force that mainstream economics portrayed: rather, it was a system that created the illusion of stability while simultaneously creating the conditions for an inevitable and dramatic collapse."
Indeed, as the Stanford economist Paul Romer has said: "A crisis is a terrible thing to waste." Thinking about the crisis and its impact from the Islamic banking perspective, I got attracted by the findings of a study conducted by two scholars from the UAE-based Ajman University. Scholars from Ajman, who analyzed and compared the performances of Islamic and conventional banks during the up-and-down period of 2006-2009, concluded that the Islamic banks outperformed their conventional rivals in terms of profitability, liquidity and earnings per share. Hence, should Dr. Minsky be around, I am confident that he would vote for a wider adoption of Islamic banking principles that offer greater systemic and macroeconomic stability.
However, the biggest lubrication for Islamic banking machinery is offered by us - institutional investors and retail consumers. As one Qatar-based conventional banker had recently told me, 2 in 3 of walking in customers leave when learning that the bank does not offer Islamic banking products.
Nevertheless, it would be naïve to claim that the Islamic banks are ready to whoop over the financial system. One of the key challenges facing the industry is an old and familiar issue of lacking governance. Ironically, the world's first Islamic bank – Dubai Islamic Bank, also made the headlines 3 years ago when its top leadership was accused of corruption at the top. Other burning issues relate to the lack of standardization (when an Islamic financial product structured in Malaysia may be disqualified by a Shariah scholar in the Middle East) and product sophistication (operating within a conventional banking system, modern Islamic bankers prefer re-packaging a conventional banking product to "Islamize" it before offering to their customers) within the industry.
For the Islamic banking industry to move forward and prepare for a major clash over the crisis-broken hearts and minds of consumers, it requires a more active shift towards standardization as well as greater product sophistication.
Azerbaijan's Central Bank has a key role to play in promoting the Islamic banking industry in Azerbaijan. Indeed, if managed well and without any further delay, our Central Bank can succeed in transforming Baku into Islamic banking hub of Eastern Europe and Central Asia.
Implementing the above would put the industry on track for the Islamic Banking - 2.0. Until that happens, my answer to a question of "who will win the battle?" is "us - the writers".
by Rauf Mammadov
Dubai, United Arab Emirates
Don't forget that you also have an opportunity to share something of your own with us, and the rest of the readers. Whether it's an interesting episode of your everyday life, some sort of art, glamorous photos, videos, bizarre – weird – breaking news, interesting interviews, your own written science fiction tale, a sad love story or even a poem – share with the rest & let yourself be known.
Editorial board reserves the right to publish your sent material, or skip it, based on our policies. When sending your material, please choose one of the following:
real life stories, own written story (fiction), photo-video, other
. Also, please provide the full name we should credit the material for, and a short description of the material itself.
All of the materials are to be sent here:
[email protected]
Send them out, "Your Corner" is waiting!
/Today.Az/