"Your Corner" is exactly what you think it is - your stories, pictures, art, and pretty much everything else you can share with the rest.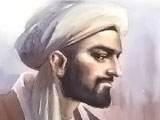 As part of our "Your Corner" project, one of our regular readers from Dubai, Rauf Mammadov sent us an interesting article about the basic merits of Islamic economics and lessons it can offer to modern practitioners. According to our reader, during the last Annual Meeting of Islamic Development Bank in Baku (held in June 2010), he observed the lack of knowledge of Islamic economics and finance among the Government and private sector officials in Azerbaijan and other CIS countries". Scroll down for the article itself.
A LESSON FROM 14th CENTURY
Recent news on the state of the global economy and the response measures adopted by the various Governments, made me recall the President Reagan's open letter to the President Clinton (published on p4 of the International Herald Tribune on 02/21/1993). There were concluding remarks that attracted my particular attention
"At the beginning of the empire, the tax rates were low and the revenues were high. At the end of the empire, the tax rates were high and the revenues were low"
.
Thanks to DELL, Du (local internet provider in Dubai) and Google, I realized that President Reagan was quoting from "Muqaddima: An Introduction to the History", a masterpiece written by the 14th century polymath Ibn Khaldun and widely recognized as a Bible of Islamic economics.
At the time when France and England were engaged in the devastating Hundred Years War, Ibn Khaldun's research in the then quite Andalusia offered probably the first comprehensive analysis of how economy and markets function. It also offers critical thoughts on public governance and societies in general. In doing so, he focuses on the role of the Government and importance of specialization, and offers his breakthrough thoughts on many modern economic and governance theories. Reading Muqaddima and about it, I was intrigued by Ibn Khaldun's prescription for the prosperity of the nations, which were grouped by one scholar (Dr. Selim Karatas) as follows:
1. A firm establishment of private property rights and freedom of enterprise;
2. Institutionalization of the Rule of law and reliability of judicial system to ensure justice;
3. Peace and security of trade routes;
4. Low and limited taxation for greater employment, production and revenues;
5. Less bureaucracy supported by small, efficient and professional army;
6. No government involvement in trade, production and commercial affairs;
7. No fixation of prices;
8. Stable monetary policy and independent monetary authority that does not play with value of money;
9. Larger population and larger market for greater specialization;
10. Creative education system to spur independent thinking and behavior;
11. Collective responsibility and internal feeling for a just system that encourages good deeds and prevents dishonesty.
Although familiar to many, the above concepts offer a powerful reminder of what should be the role of the modern Government and how it should enable the welfare within a society. Seven centuries later, reading Muqaddima in sizzling and post-crisis Dubai, my top three lessons for a modern Government are:
- Stay out of trade and production, and prevent price fixing and monopoly.
- Enforce a set of laws that are business-friendly and ensure justice. In doing so, Government should charge minimum taxes and ensure availability of trade routes.
- Maintain a minimum bureaucracy and limited military spending. Instead, spend on education and building the infrastructure.
I don't know how did President Reagan learn about Ibn Khaldun and his work, but if modern Presidents and CEOs have time to read, they should definitely read Muqaddima. Little did he know that the concepts and theories of Islamic economics will be echoed in the works of Adam Smith and John Keynes, who lived and thought four and six centuries secundum Ibn Khaldun.
Rauf Mammadov
Acting Head | Sectors Development
Department of Economic Development
Government of Dubai
Don't forget that you also have an opportunity to share something of your own with us, and the rest of the readers. Whether it's an interesting episode of your everyday life, some sort of art, glamorous photos, videos, bizarre – weird – breaking news, interesting interviews, your own written science fiction tale, a sad love story or even a poem – share with the rest & let yourself be known.
Editorial board reserves the right to publish your sent material, or skip it, based on our policies. When sending your material, please choose one of the following:
real life stories
,
own written story (fiction)
,
photo-video
,
other
. Also, please provide the full name we should credit the material for, and a short description of the material itself.
All of the materials are to be sent here:
[email protected]
Send them out, "Your Corner" is waiting!


/Today.Az/