"Your Corner" is exactly what you think it is - your stories, pictures, art, and pretty much everything else you can share with the rest.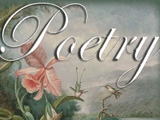 Today, we have something very special and interesting. Our reader Mamed Rashidli, who is currently studying in Saudi Arabia, misses his native Azerbaijan so much, that he took some time off, and wrote a very nice and warm poem about his motherland. By the way, this is the first poem ever published on our website. Dear Mamed, our congratulations to you!
Having great history from past,
Rich in oil and architecturally vast,
By one word it is impossible to cast,
I love you Baku, I love you.
Faced with harsh brutality,
1918, 20th January, is a calamity,
Gave a lot of casualty,
I love you Baku, I love you.
From the day I was born,
In your hands I was grown,
Your land are eyes of my own,
I love you Baku, I love you.
I was eating your bread,
Wearing clothes from your thread,
With your weather I was fed,
I love you Baku, I love you.
In this city I have learnt friendliness
From the people I have seen politeness
That's why I feel loveliness
I love you Baku, I love you.
How flamboyant are Baku nights,
Shining brightly lights,
Consists plenty of sights,
I love you Baku, I love you.
The day I left,
Only embarrassment I felt,
With you my life only dealt,
I love you Baku, I love you.
This is one reason,
Outside Baku is a prison,
I am proud to be your son,
I love you Baku, I love you.
Written by: Mamed. Rashidli
Don't forget that you also have an opportunity to share something of your own with us, and the rest of the readers. Whether it's an interesting episode of your everyday life, some sort of art, glamorous photos, videos, bizarre – weird – breaking news, interesting interviews, your own written science fiction tale, a sad love story or even a poem – share with the rest & let yourself be known.
Editorial board reserves the right to publish your sent material, or skip it, based on our policies. When sending your material, please choose one of the following:
real life stories
,
own written story (fiction)
,
photo-video
,
other
. Also, please provide the full name we should credit the material for, and a short description of the material itself.
All of the materials are to be sent here:
[email protected]
Send them out, "Your Corner" is waiting!


/Today.Az/