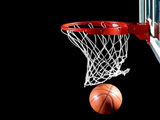 Azerbaijan national basketball team defeated the national team of Romania in the qualifying round of European basketball championship on August 17, according to the Azerbaijan Basketball Federation.
In the Romanian city of Timisoara during the qualifying round of European Championship Azerbaijan basketball team met with the Romanian national team. The Azeri team managed to overcome their opponents by solid 15 point lead, and won the game with a 101:86 score.
Rasim Bashak scored 28 points, Charles Davis got 24, and Fuad Niftaliyev ended up with 14 points for the Azerbaijani team. The next game of Azerbaijan national team will be held on August 21 against Sweden in the Olympic sports complex - "Serhedchi" in Baku.
/Trend/