Azerbaijani gymnast Mikhail Malkin has achieved a historic victory in the history of Azerbaijani gymnastics.
He became the first national gymnast to win first place in individual tumbling competitions, Azernews reports.
Mikhail Malkin secured a gold medal at the Trampoline Gymnastics World Championships in Birmingham, UK.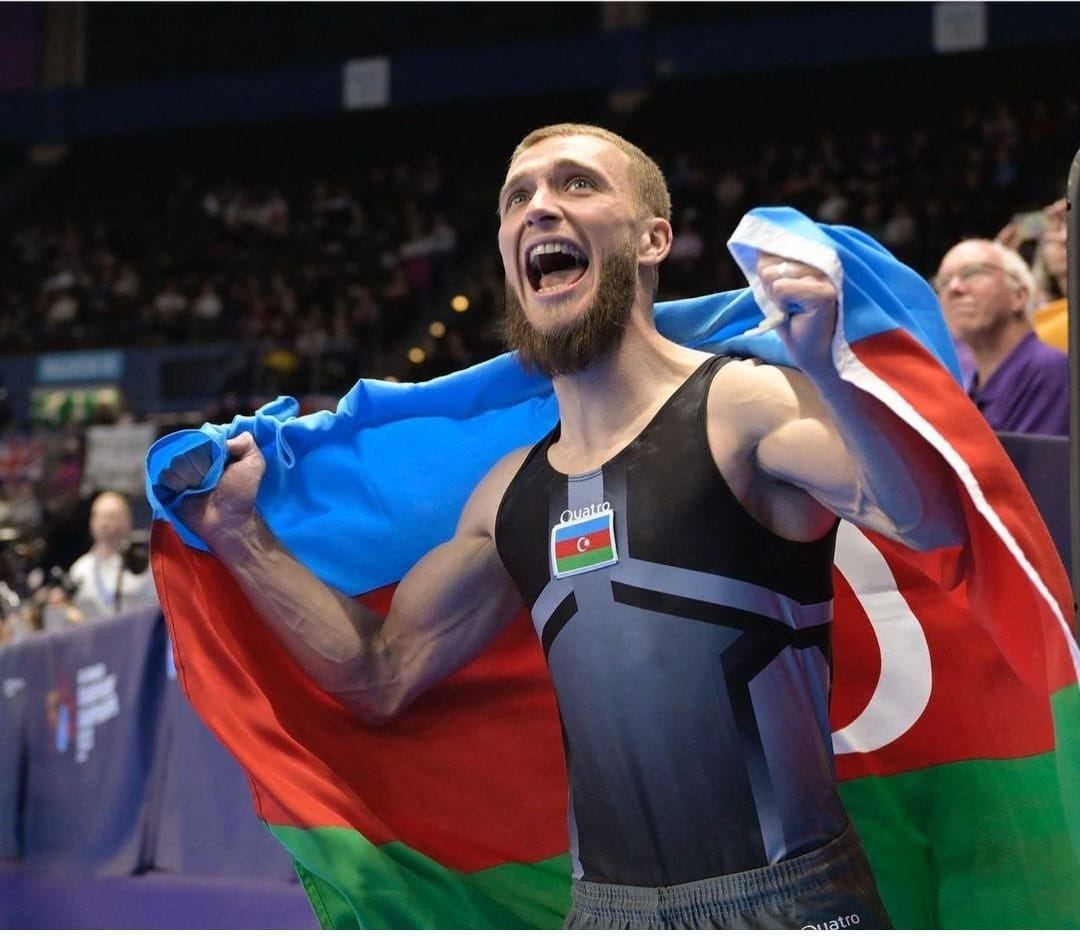 At the same time, the Azerbaijani national team, consisting of Mikhail Malkin, Tofiq Aliyev, Adil Hajizade and Elnur Mammadov became the world champions in the same event.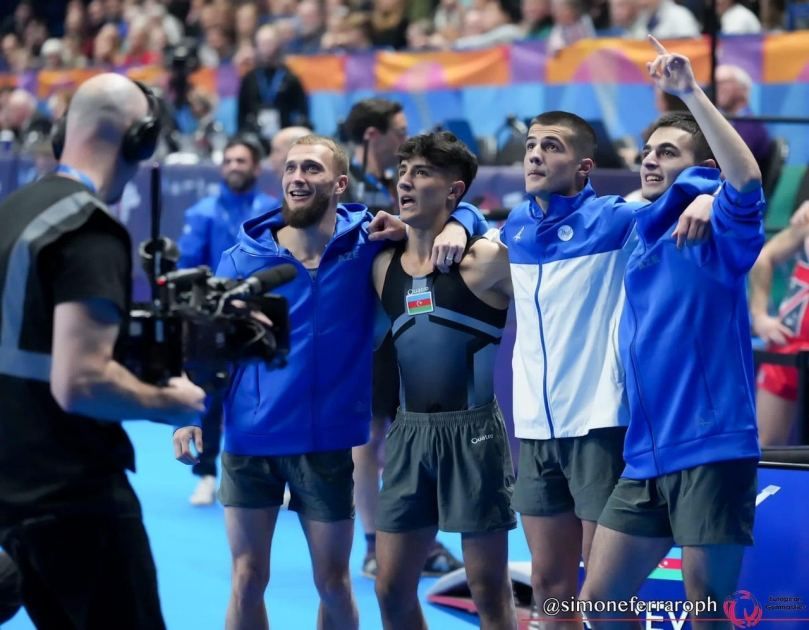 After arriving in Baku, Mikhail Malkin shared with media representatives his impressions of participating in the World Championships.
"I was preparing hard for the World Championships. Winning the champion title was my biggest dream, and I achieved my goal! It is significant that I won gold not only in the individual competition but also in the team competition, together with my teammates. They have now left for Italy for the TeamGym competition. I wish the guys great success," Malkin said.
"I worked a lot on myself and was able to show all my skills. Among the opponents were experienced gymnasts, including the winner of the last championship, and I was able to defeat him. I dedicate my victory to my family. I would like to express my deep gratitude to my coach, Adil Huseynzade for his support and work, as well as to my relatives, friends, and everyone who was nearby," he added.
Recall that Mikhail Malkin was previously awarded the FIG Trophy in the US.
Malkin received the prize on the basis of the highest score in three similar competitions in which he participated this year.
He showed his best at the Coimbra 2022 World Cup in Portugal and the 7th Budapest International Men's Artistic Gymnastics Cup.
The gymnast also claimed a gold medal at Coimbra 2022 in trampolining and took first place at the World Cup competitions (acrobatic track jump).