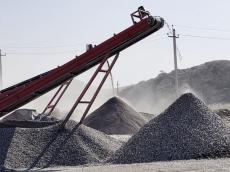 Recycling of construction-demolition waste generated during the restoration and reconstruction of Horovlu village of Jabrayil district has been started, Azernews reports.
Construction and demolition waste recycling equipment has been installed in the region.
As a result of recycling, materials that can be used in construction are obtained. These materials will be effectively used during the construction of road embankments, concrete works, and backfilling works.
This approach makes it possible to process waste without taking it to a landfill. Also, it contributes to the efficient use of natural resources and reduces the negative impact on the environment.