Misir Mardanov, the Azerbaijani Education Minister submitted proposals on threefold increase of privileges of the teachers, working at rural village schools, to the government.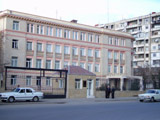 According to Mardanov, the Education Ministry presented the proposals to the Finance Ministry, which approved them in its turn. "If the current privileges are expanded, we will manage to implement the program on people-ware, started by the Ministry from 2005," the Minister stressed.
Mardanov said that they did not manage to implement the program in 2005 due to some reasons. The Ministry planned to dispatch 1,308 teachers to rural village schools, but dispatched 945. The new proposals envisage threefold increase of salary of teachers of this category, allocation of land, provision with dwelling, Trend reports referring to the Minister.