"I hope President Ilham Aliyev will take moves for solution the issue of debts to the publishing house aimed at assisting the country's press and freedom of expression development," said the chairman of the Press Council Aflatun Amashov.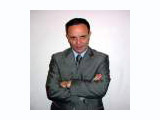 According to him, about 170 newspapers have arrears to the "Azerbaijan" publishing house in the amount of 2 billions manats. These arrears were frozen by the directives of the former president Heydar Aliyev till January 2006, Trend informs.
?mashov noted, he met with the head of the socio-political department of the Azerbaijan President executive office Ali Hasanov on the issue. At the meeting he familiarized Hasanov with the proposals of the Press Council, according to which payments of newspaper debts are proposed to freeze for a long-term period or pay partially during the long-term period or cancel entirely as manifestation of the state care of the press.
Amashov noted also, presidential directives are expected soon in regard to the newspapers debts.