The Innovation and Provision Center of the Azerbaijani Health Ministry will intensify control over medicine prices in the country.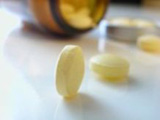 Prices of different medicines are free under the conditions of the market economy, the Ministry told Trend.
"Nevertheless, the Innovation and Provision Center will raise the issue before appropriate organizations soon," the Ministry said.
Besides, in accordance with the appropriate decree by Ogtay Shiraliyev, the Health Minister, the pharmacological sphere of the country will be licensed by the Center.
"The work is expected to start shortly and the Center will take into consideration conformity of enterprises with certain standards at issue of licenses," the Ministry said.
Besides, the Ministry also noted that they had not received applications in regard to production of medical facilities or medicines so far.
"The people, interested in the production of medical product, will meet with strong requirements up to international standards," the Ministry stressed.
The Ministry imposed ban on import of so 30 kinds of medicines to Azerbaijan. It revealed some normative violations at 215 chemist's shops, including, keeping of medicines in the unsuitable conditions. As a result of it 9 chemistry shops were closed. The Ministry also revealed facts of illegal activities at 43 chemistry shops and imposed ban on activities of 2 of them. Similar measures will be taken at other chemistry shops and enterprises, involved in wholesale of medicines.