Preliminary sitting of trial concerning ex-health minister Ali Insanov's claim against "Az TV" and "Lider TV" was held in Sabayil district court yesterday.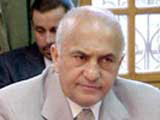 It was decided by the court presided by Judge Yusif Kerimov to initiate the trial on December 20 .
It should be noted that ex-minister claims that above mentioned TV channels spread false information about him.
APA