Human Rights Organizations of Azerbaijan decided to hold a forum dedicated to the International Human Rights Day on December 10.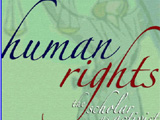 Human right defender Saida Gojamanli stated the idea to orginize a forum on that day belongs to organizations - members of the Monitoring Committee of Human Rights Organizations.
According to Gojamanli the forum will not consist only out of right defenders but will also welcome politicians, journalists and celebrities. Gojamanli added that it is expected that forum participants will discuss standards of democracy in Azerbaijan.
APA