Bureau of Hydrology Forecast of National Hydrometeorology department of the Ministry of Ecology and Natural Recourses informs that the warm weather in Azerbaijan will continue for several days.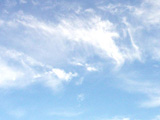 Umaya Tagiyeva, the head of the bureau stated that starting the evening of November 16 up to the morning of November 17 it will rain in some regions of our republic. On November 17 rain will stop and the weather is expected to be calm afterwards.
In nearest days in Baku and Apsheron peninsula the weather temperature will be +12-14, in the central regions +15, in mountainous regions +8-10.
APA