Azerbaijan National Agency of Mine Action (ANAMA) will hold an opening ceremony of the "Saloghlu Project on clearing unexploded military supplies in Aghstafa" with participation of the special representative of the NATO Secretary General on Central Asia and Southern Caucasus Robert Simmons on November 18.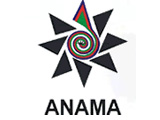 APA was informed from ANAMA that more than 40 million square metres of territory were polluted with explosives and military supplies as the result of an explosion in an ammunition depot of the USSR Armed Forces near Saloghlu village of Aghstafa district in 1991.
80 persons have been injured and 31 persons were killed during 148 explosions that happened on that territory since the first accident. Taking into consideration seriousness of the problem, ANAMA has cleared 1,1 million square metres of territory on its own expence.
Azerbaijan appealed to several organizations and donor countries since the problem was not solved completely. As a first step, cooperation was established with the NATO Material-Technical Provision Organization with the support from the Ministry of Foreign Affairs.
Means required for the implementation of the project were collected with the help of NATO and partnering countries – Finland, Luxembourg, Norway, Turkey, Switzerland, USA, Australia and UN Development Programme (UN DP). The total value of the project is 1047649 euros.
APA