I Solidarity Games of Islamic countries held in four cities of Saudi Arabia will finish yesterday.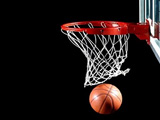 According to the information given to APA from the Ministry of Youth, Sport and Tourism, in the last day of the games Azerbaijani sportsmen won one more golden medal.
In the final game our national team headed by Rimas Kurtinaytis won the national team of Algeria with a score of 82:69 and became the first. It must be mentioned that, Solidarity games in which about 2500 participants from 55 countries compete in 14 sport types were attended by our 103 representatives.
Currently Saudi Arabia is the first with 23 golden, 16 silver, 17 bronze medals; Egypt the second with 13 golden, 14 silver and 12 bronze medals; Kazakhstan the third with 13 golden, 7 silver and 6 bronze medals.
Azerbaijan national team became the eights with 4 golden, 4 silver and 7 bronze medals.
Our national team won the medals in sport types of karate, taekwando, fencing, heavy athletics and basketball.
/APA/