Our compatriot from South Azerbaijan Hamid Shirvani has been elected the president of California State University in Stanislaus.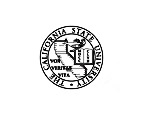 Hamid Shirvani, the author of famous monographs in the field of Architecture is the 8th elected president of this university. Though 51 candidates participated in the elections, our compatriot got the majority of the votes and became the first.
At the university to be headed by Hamid Shirvani in the next four years 10.000 students and post-graduates study.
/APA/