Today, plane trip from Baku to Tabriz and from Tabriz to Baku was realized for the first time.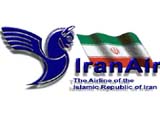 Trip organized by the line of "Iran AIR" company will be realized every Monday. According to the information given to APA from the company, plane will fly from Tabriz to Baku at 17.00 and to Tabriz from Baku at 19.00.
After the contract is signed Azerbaijan Airlines Baku-Tehran flights will be realized as well as Baku-Tabriz. This contract is considered to be signed in summer.
It must be mentioned that, because of the absence of that contract, Baku-Tehran flight is not realized by "Iran AIR" line.
It must also be mentioned that, the price of direct ticket to Tabriz from Baku is 116, but the price of that to Tabriz and back is 161 dollars.