On March, 7 in the building of Khazar University opening ceremony of Israel film festival will be held.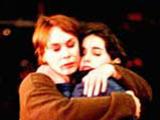 The information was given to APA from the embassy of Israel to our country. In the opening ceremony Eytan Na'eh-extraordinary and plenipotentiary ambassador of Israel to our country and popular producer Vladimir Fridman coming to Baku to participate in the measure are expected to make speeches. After the opening ceremony "Broken wings" film will be displayed for spectators.
In the frames of movie-festival display of movies and films prepared by the students are considered. The films will be displayed in the cinema-hall of the Government Building and "Jewish house" activating in Baku. On March, 8 show of Vladimir Fridman will be held in "Jewish house".
On March, 9 Israel films are planned to be shown in Ganja. Vladimir Fridman intends to visit this old city of Azerbaijan. According to the information from the embassy, final stage of the festival will be held on March, 10 in "Jewish house", in the meeting Azerbaijan and Israel movie critics are expected to make a speech.