Azerbaijani President Ilham Aliyev awarded Polad Bulbuloglu, the Culture Minister 'Independence' medal of the country, Trend reports.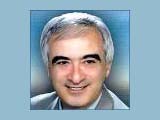 The President congratulated Bulbuloglu 60 years old and awarded the medal for the services in the development of the Azerbaijani culture.
The minister thanked for the high evaluation of his activities and creation.