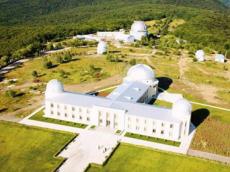 By AzerNews
We have already traveled together to several unique and magnificent places in Azerbaijan which offer their visitors different entertainments. Today I want to take you to another place where you can enjoy fresh mountainous air, cool spring water and spectacular views: Shamakha region.
Located at a region 135km from Baku, Shamakha used to be a capital city itself centuries ago. The ancient city found in the 5th century BC was the main center of powerful Shirvan kingdom in 11-16th centuries.
Once a main point in the Great Silk Road, Shamakha is home to famous Azerbaijani poets, philosophers and thinkers like Khagani, Nasim, and Sabir.
Shamakha with its flamboyant nature has always attracted people. Exceptional nature and mild climate adorn the city and its suburbs which are famous for their shady forests and green meadows. The region is also well known as a center of vine-growing, wine-making and carpet weaving.
As an ancient city, Shamakha has several historic places. Despite being located on an earthquakes zone, the city has many historical monuments. The "must see" monuments in Shamakha are Juma mosque with two minarets, the mausoleum Shahihandan and Diri-Baba, the tomb of Shirvan Khans, the ruins of the Gulistan citadel and fortress Gala-Bugurt.
You can see all these attractions during a day time, but the main amusement would start when the night arrives. But be sure that you are in Pirgulu settlement before the darkness, when the main show begins.
This performance is held here every day when the sky is cloudless. You might already understand the main player is the starry sky. The settlement is located at 1400m above the sea level and has perfect weather conditions for an astrophysics observatory. The biggest astrophysical observatory in Caucasus named after astronomer Nasir al-Din al-Tusi was opened here over 60 year ago.
Pirgulu is a natural reserve, which makes this place more attractive. You can camp here or stay in the guest house. In winter, you can also go skiing here.
But for me the main attraction of the region is its darkly nights with diamond like gigantic stars shining in the sky. The spectacular view would not let you to fall asleep. This place is a definite must see for all, young and old, and will be especially romantic for couples. Photographers would also find the place attractive.