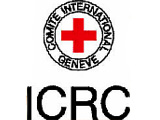 Head of Iran's Red Crescent Society said Wednesday that the country has commissioned medical centers in 15 countries to render humanitarian aid to the needy, IRNA reported.
Talking to IRNA while inspecting the construction of the second Iranian specialized hospital in Dubai, Abulhassan Faqih added that strengthening ties between the governments is another goal of Iran's Red Crescent Society.
A total of 22 medical centers have so far been established in the Asian, African and South American countries, he noted.
The UAE, Azerbaijan Republic, Afghanistan, Bolivia, Tajikistan, Zimbabwe, Ivory Coast, Sudan, Comoro, Kenya, Lebanon and Niger are among the countries wherein the centers are located, said Faqih.
/
Trend
/