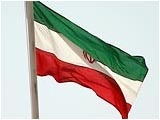 Iran's permanent envoy in the United Nations (UN) Mohammad Khazaie warned against disintegration in Libya and urged the UN and the Organization of the Islamic Conference (OIC) to prevent any diversions in the rightful combats of the Libyan nation, IRNA reported.
"If an interim government ever came to power in Libya, it should be careful not to let the country be divided into two parts," Khazaie told on the sidelines of the (OIC) extraordinary session which met to discuss developments in Libya.
He believed the OIC as well as other regional and Arab organizations should be vigilant not to allow any damage to the Libyan nation's territorial integration and sovereignty.
Referring to the efforts by certain countries to interfere in Libya's internal affairs, Khazaie said the nation should not allow any political or military interventions.
Protest actions in the Libyan provinces demanding Gaddafi's resignation and all senior officials have been continuing since Feb. 15. The country's authorities suppressed the demonstration.
During the suppression of mass demonstrations in the Libyan city of Benghazi, 560 people were killed, while more than 4,000 were injured. Officially, authorities confirm the deaths of only 84 persons.
The impetus for the demonstrations in Libya was the development in the neighboring Arab countries. Demonstrations and rallies led to a power change in Egypt and Tunisia.
/
Trend
/