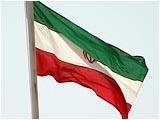 The Royan Institute has succeeded to fertilize ovum without sperm, Fars news agency reported.
"An offspring inherits half of genetic material from father and the other half from mother; we have omitted maternal and paternal DNA in our research and have used a complete genetic maternal cell to fulfill fertilization," Dr. Aazam Dalman, an embryologist, told reporters on the sidelines of the first embryology symposium.
Dalman said, "Simulation is asexual generation. Living creature is naturally formed by conjoining of ovum and sperm; however, sperm is omitted in simulation and a somatic cell substitutes it."
Genetic material conjoins the somatic cell to fulfill fertilization, she explained.
She said some successful sperm-free fertilization have been achieved in Royan Institute.
Dr. Dalman added, although mother can be fertilized without father's sperm it is not morally acceptable and it is usually practiced in animals like the simulated goats at Royan Institute.
/
Trend
/