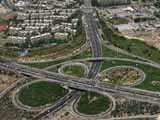 Simon Gass, British Ambassador to the Islamic Republic of Iran, is banned to visit Iran, Hossein Ebrahimi, a member of the Iranian Parliament, was quoted by Internet newspaper javanonline.ir. as saying.
He said that British ambassador allowed insulting and humiliating words towards the Iranian government and people. At present, he is outside the country. He is banned to return to Iran. The Iranian authorities have taken this decision in response to Gass's actions against the Iranian people.
The National Security and Foreign Policy Commission of the Iranian parliament approved a bill on Dec. 19 that requires a complete break of ties, including political, cultural and economic relations with Great Britain.
The reason for the Commission's decision was British Ambassador Simon Gass's recent estimates on human rights situation in Iran on the website of the British Embassy. "Nowhere in the world, lawyers, journalists, NGO members feel such pressure, as in Iran," the ambassador said. He also drew attention to numerous cases of arrests of human rights defenders in Iran.
After the publication Simon Gass was summoned to the Iranian Foreign Ministry. He was informed about the inadmissibility of interfering in the internal affairs of the Islamic Republic of Iran.
A group of Iranian politicians of the conservative camp demanded to immediately expel the diplomat from the country, who allowed expressing "insults" against the Islamic Republic of Iran, as well as lowering the level of relations with Great Britain.
Gass will complete its activity as an ambassador in Tehran this April to assume new obligations of the head of the NATO civilian mission in Afghanistan.
/
Trend
/