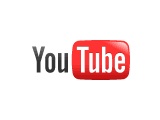 YouTube reposted videos that led to a 30-month ban on accessing the site from Turkey, saying they did not violate its copyright rules, a spokeswoman for the company said.
The offending videos were removed in the past week when a company set up in Germany by Turkey's internet board used YouTube's automatic copyright complaint mechanism to have them taken down, setting in place a series of decisions in Turkey that allowed users here to access the site for the first time since May 2008.
YouTube, owned by Google Inc., found after investigation that the videos did not violate its copyright policies and decided to repost them to make them accessible from outside of Turkey, Özlem Öz, deputy country manager for Grayling Public Relations, which represents Google, said in an e-mailed message late Monday.
The videos were deemed by Turkish courts to have insulted the founder of modern Turkey, Mustafa Kemal Atatürk, which is a crime in Turkey. YouTube remained accessible from Turkey as of noon Tuesday.
/Hurriyet Daily News/