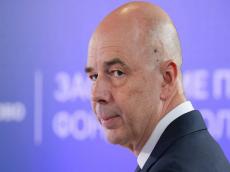 Russia's federal budget deficit will not exceed 1% of GDP in 2024-2026, Finance Minister Anton Siluanov said, Azernews reports, citing TASS.
"With the current price situation maintained, the National Wealth Fund will be replenished and we will stably face budget deficit within 1% [of GDP]. If the situation changes we will adjust our projections as well," he said addressing the Federation Council (upper house of the parliament).
"Amid the challenging environment the budget was drawn up considering reaching top targets, on the one hand, and on the other hand, the budget ensures the tasks of macroeconomic stability and sustainability," the minister added.
The State Duma, the lower house of parliament, adopted earlier the law on Russia's federal budget for 2024-2026 in the third and final reading. According to the document, federal budget revenues are projected at 35.065 trillion rubles ($393 bln) in 2024, 33.552 trillion rubles ($376 bln) in 2025, and 34.051 trillion rubles ($382) in 2026. Expenses are expected to be 36.66 trillion rubles ($411 bln), 34.382 trillion rubles ($386 bln), and 35.587 trillion rubles ($399 bln), respectively. The federal budget deficit will amount to 1.595 trillion rubles ($17.9 bln) in 2024, 0.83 trillion rubles ($9.3 bln). in 2025 and 1.536 trillion rubles ($17.2 bln) in 2026.