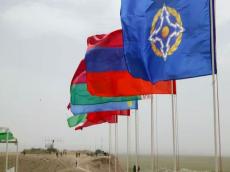 By Azernews
Armenia has asked its partners in the Collective Security Treaty Organisation (CSTO) to withdraw the document on assistance to it from the agenda, according to CSTO Secretary General Imangali Tasmagambetov at a meeting with the President of Belarus Alexander Lukashenko on November 20, Azernews reports.
It was noted that Belarus has implemented 32 out of 34 priority areas of the CSTO Council.
The Secretary-General added that it failed to implement 2 measures.
"One of them is related to the assistance of the CSTO Council to Armenia. Although other allies supported this decision, the Armenian side did not show interest in this document. Besides, at the end of the case, he asked to remove this issue from the agenda," the official added.