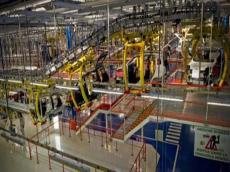 In the second quarter of the year, the seasonally adjusted index of service-sector turnover decreased by 0.5 per cent compared to the previous quarter, Istat said Thursday, Azernews reports, citing ANSA.
The overall raw index, on the other hand, recorded a year-on-year increase of 2.8 per cent, said the national statistics institute.
"After nine consecutive quarters of increase, there is a decline in quarter-on-quarter terms in turnover in services," said Istat.
"Instead, for the tenth consecutive quarter, the year-on-year variation remains positive, albeit with a marked slowdown".