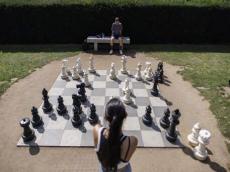 Italy can now boast a 10-year-old chess master, Leonardo Vincenti, who has broken records and is now in the world under 12 top 20, Azernews reports, citing ANSA.
Prodigy Vincenti, who will turn 11 at the end of next month, earned the title at a recent international tournament in Budapest, putting him over 2,200 points in the ranking system where top players hover around 2,700 and median ones around 1,600.
The Bergamo boy's ascent to the top of the rankings has been very quick, since he started playing only three years ago, in 2020.
Current world number one Magnus Carlsen of Norway broke the 2,200 barrier when he was 12 in 2002.
Italo-American grand master Fabiano Caruana, who played Carlsen for the world crown in 2018, also got to that level at the age of 12, in 2005.