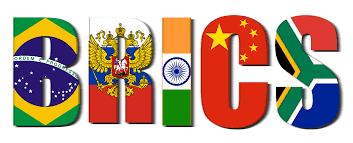 BRICS energy cooperation is intensifying as OPEC member states join the organization, which will help combat the West's vicious intrigues, Russian Deputy Foreign Minister Sergey Ryabkov told a news conference on the results of the BRICS summit in South Africa, Azernews reports, citing TASS.
"As those countries [OPEC members - TASS] join BRICS the energy element of the integration is obviously strengthening. The forms and formats of information exchange and research practice in this area have been developed already," he said, adding that "it will provide an opportunity, on the one hand, to ensure a more predictable <?…> trend on this major market, and on the other hand, to improve the general safety from vicious intrigues of those who are not satisfied with this area of the work as well."
The summit of BRICS members took place in Johannesburg from August 22 to 24. It has become the largest meeting of heads of states and governments of the Global South over the past few years, with leaders of 54 African countries among those invited. The participants of the summit agreed that the Argentine Republic, the Arab Republic of Egypt, the Federal Democratic Republic of Ethiopia, the Islamic Republic of Iran, the Kingdom of Saudi Arabia and the United Arab Emirates would become full members of BRICS from January 1, 2024.